The doctor is the BEST! My kid loves working with him because he's playful and puts him at ease. The updates made to the office are also pretty awesome! Great to watch TV on the ceiling as you're being worked on. Highly recommend this special office!

Such a wonderful experience. The team was friendly and knowledgeable. The dentist was informative and patient. I would highly recommend Children's Dentistry of the Palm Beaches.

Friendly and efficient. We were very anxious about treating our toddler's cavities. They made all of us feel comfortable, explained our options, and made the entire process as painless as possible.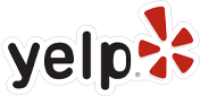 My girls both said their dental experience was great. My husband and older daughter specifically mentioned how nice the dentist was. It's always nice to have a pleasant dental experience!

Everyone is very sweet and they treat your kids like their own. They make my daughter feel as comfortable as if she was at home brushing her teeth. I would highly recommend them to anyone.

My granddaughter had quite a lot of dental issues. They were AMAZING!! She had fillings, extractions, spacers and crowns. You would never know she had anything done. No pain at all. Wish they took adults.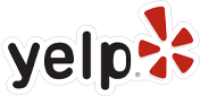 Friendly and welcoming team. Got us in right away and the entire experience for my child and myself was great. Felt comfortable and everything was explained. Highly recommend this office, doctor and team!

My son has been going to Children's Dentistry of the Palm Beaches since 2012. He started going there when he was four years old. They are very kind and caring.

The team is amazing!!! I saw the doctor as a child and now my kids do too! Professional, clean, state-of-the-art, premier dental care for precious children.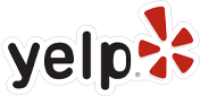 Everyone is friendly, professional, and knowledgeable. The office is very clean and very family friendly. The new, updated decor is very pleasing for both adults and children. Plus, the doctor is great!

My granddaughter has been coming to Children's Dentistry of the Palm Beaches for over five years. Each time she arrived nervous but left with a smile. The entire team is professional and friendly.

The providers are very gentle and do a great job explaining everything in a way that kids understand. Plus, my kids love getting a prize at the end!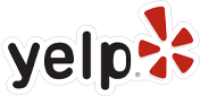 My granddaughter has been coming to Children's Dentistry of the Palm Beaches for six years (she is now nine). Each and every time, the entire team has been professional and considers the treatment and well-being of the children their top priority.  I highly recommend their services.

The doctor was amazing with my 12-year-old daughter today!! He made a difficult experience much more tolerable, and that was before the laughing gas!!

They seem to really care about the kids in the office!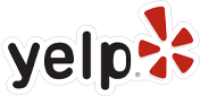 Today my 5-year-old had his first dental checkup and everyone was kind, patient, and caring! They took the extra steps to make sure my young one felt comfortable with everything. I'm very happy with the customer service from everyone. The place was neat, clean, and professional!

The front desk is so friendly. We are always seen on time (or with very little wait time). The clinic is very clean and the hygienists are kind, friendly and patient. The doctor is awesome! He is very knowledgeable, patient, and willing to discuss the options and explain pros and cons of each to ensure we are confident in the treatment!

The entire team is very friendly, helpful, knowledgeable and works well with children/toddlers! They definitely made going to the dentist a fun and positive experience! I highly recommend them and look forward to future visits!

We have been patients at Children's Dentistry of the Palm Beaches for nine years, and every visit has been exceptional. The team is friendly, engaging, and professional, always making us feel comfortable and well cared for. This is an excellent pediatric dental practice that truly prioritizes children's needs. Five stars well deserved!